Phillies to acquire SS Jean Segura from Mariners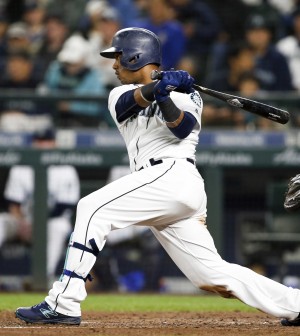 The Philadelphia Phillies are on the verge of adding some much-needed talent to their middle infield while allowing another team to speed up their rebuilding process.
The team has agreed to acquire All-Star shortstop Jean Segura from the Seattle Mariners in exchange for a list of players that includes infielder J.P. Crawford. The deal becomes official once Segura waives his no-trade clause.
Segura, 28, posted a .304 batting average, and .341 on-base percentage to go along with 10 homers, 63 RBI and 20 stolen bases in 144 games last season. During his seven seasons in the MLB, he has been selected to two MLB All-Star Games, and was also the National League hits leader after compiling 2013 base hits in 2016.
Crawford, who was the Phillies' first round pick in the 2013 MLB June Amateur Draft, has yet to have much success at the major league level but still has a lot of potential to make strides in the coming years. Over the past two seasons, the 23-year old has combined to post a .214 batting average, .692 OPS, three homers, and 18 RBI in 72 games and 225 plate appearances.
According to reports, veteran first baseman Carlos Santana is also expected to be heading to Seattle in order to match salaries.
Segura is now one of the many highly touted players that have been dealt by the Mariners this offseason. Some of the other notables includes starter James Paxton, closer Edwin Diaz, second baseman Robinson Cano, and catcher Mike Zunino.