Petra Kvitova Makes Impressive Comeback Following Attack
By
Admin
on September 6, 2017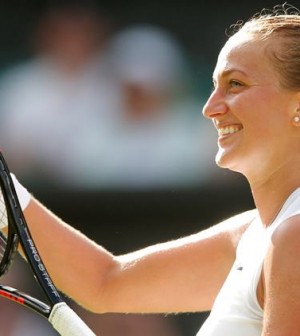 Only nine months following a knife attack in her home, Czech tennis champion Petra Kvitova is getting ready to return to the court. Back in December, a home invasion saw Kvitova attacked and robbed at knife point. Out of defence, the attacker slashed the nerves of her left hand as she attempted to defend herself. This caused lacerations to tendons and nerves in her hand and fingers as the robber made off with some cash.
Following the traumatic event, Kvitova went through surgery with the expectation of not playing again for at least another six months. Doctors claimed that the odds of her playing again were low.  However, this year, her recovery had been progressing well, and by the spring, she was able to use her hand in her day to day life. She returned to Wimbledon this year and showed her best performance in years.
Kvitova's motivation was key in her recovery, which saw a career comeback like no other. She was even close to beating Venus Williams at Birmingham. Regardless of winning and losing, Kvitova has performed a miraculous feat, proving that willpower can triumph over any hardship, even when all odds are against you.