Paralyzed Driver to Face Opponent with Groundbreaking Technology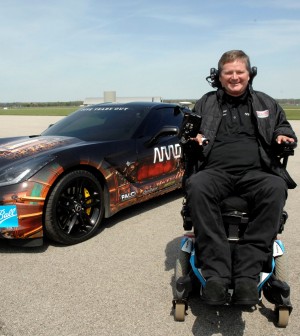 Paralyzed former professional driver Sam Schmidt will get back into a race car for the first time since his crash 17 years ago. He will be facing off against former racer Mario Andretti in a Z06, a car that was manufactured for him by Arrow Electronics of which he will be able to control the vehicle by head motions and other sophisticated technology. Back in 2000, Sam was paralyzed from the neck down in a crash. He will be raising money for spinal cord injury research as he races his opponent for the first time in his career.
The race is on May 13 and will take place at the road course in Indianapolis and will hold so much meaning for the racer as he will both be facing an opponent he'd wanted to face for years, but also because he will be coming out of retirement to return to the sport.