Panthers' Greg Olsen to miss significant time following foot injury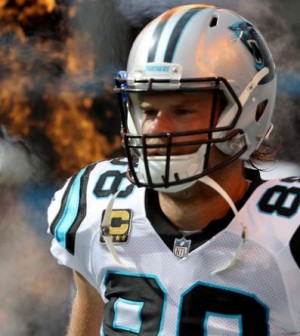 The Carolina Panthers are going to be without tight end Greg Olsen for quite some time.
The team confirmed Tuesday that the 33-year old three-time pro bowler re-fractured his right foot during Sunday's 16-8 over the Dallas Cowboys, and will be out for an indefinite period of time.
There are currently no plans for Olsen to undergo surgery at the moment, but the Panthers have considered putting him on the injured reserve, which would mean he would be sidelined for a minimum of eight games.
Olsen, who recorded two receptions for 33 yards before exiting the game, is in his eighth season with the franchise.