Pacioretty's days in Montreal numbered?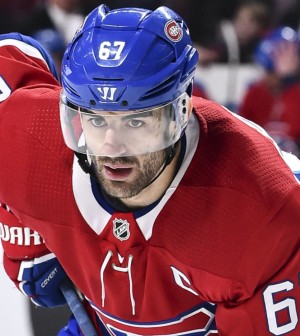 It appears the end is near for Max Pacioretty's tenure with the Montreal Canadiens.
According to reports, Canadiens GM Marc Bergevin has no intentions of negotiating a contract extension with the team's captain, and will look to trade him as soon as possible. It is unlikely he will be in a Habs uniform by the start of the 2018/19 season.
The 29-year old, who has one year and $4.5 million remaining on his deal before becoming an unrestricted free agent, has compiled 226 goals and 222 assists over a span of 626 games and 10 seasons with the franchise.
Despite rumours, Pacioretty has no interest in being traded elsewhere and wants to see things out with the only NHL franchise he's ever known.
"I'll reiterate what Max has said a number of times, that he loves Montreal, he holds Montreal dear to his heart and he hopes to stay," Pacioretty's agent Allan Walsh.