P.A. Parenteau announces retirement after 10 seasons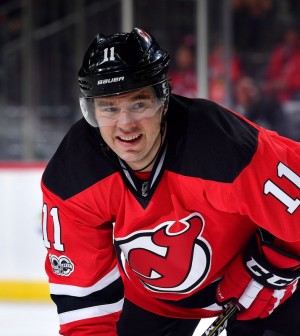 Free agent forward P.A. Parenteau is calling it quits. He announced his retirement on Thursday after 10 seasons in the NHL.
The 35-year old, who was selected 264th overall by the Anaheim Ducks in the 2001 NHL Draft, amassed 114 goals, 182 assists, and 342 penalty minutes in 491 games split between the Chicago Blackhawks, New York Rangers, New York Islanders, Colorado Avalanche, Montreal Canadiens, Toronto Maple Leafs, New Jersey Devils and Nashville Predators from 2006-2017.
He spent the 2017/18 season in the KHL with Avtomobilist Yekaterinburg, where he scored three goals and 10 assists in 20 games.