Orioles fire Buck Showalter after disastrous season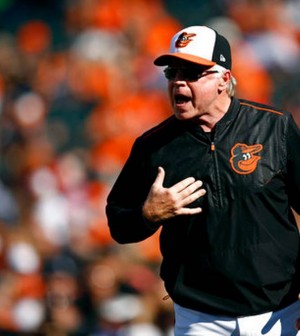 The Baltimore Orioles are making a major change.
According to reports, the team has fired manager Buck Showalter just days after they finished with a franchise-worst 115 losses during the 2018 season
Showalter, 62, had been the Orioles manager since being hired to replace Juan Samuel midway through the 2010 season.
During his tenure, he led the team to a combined 669-684 regular season record, which included three trips to the post-season over a span of eight-plus seasons. He also won the AL Manager of the Year Award for leading the Orioles to their first AL East title since 1997.
He departs as the second most winningest manager in franchise history, and managed the second most games (1353) behind the legendary Earl Weaver (2541).
No word yet on who they are considering for his replacement.