OpenSports App Brings Players Together
By
Admin
on September 13, 2017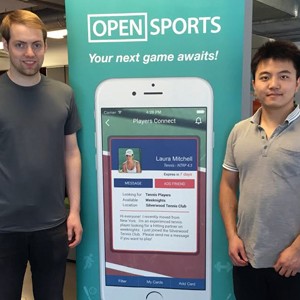 OpenSports app is helping to collide the world of causal sports as well as organized league gameplay. The app which is downloadable through the Apple and Android app stores, was launched in 2016 as a means to connect players together.
The app originated in Waterloo and was conceived by James Gibbons who decided he wasn't living an active enough lifestyle. The app is primarily used to host soccer games but can be used by anyone for any sport. Connecting a community together, is the primary goal and Gibbons will continue to improve that notion through engagement with users.
The app also has the ability to share these games as events on social media, bringing further attention to games if desired. The next step is for the app to allow for female only divisions, helping initiate women who may be skeptical of playing in mixed matches.
While the app continues to pursue a larger user-base here in Canada, it's already garnered users in Spain, Brazil and the Middle East! The platform has allowed for payment to a host for renting facilities and it's clear that OpenSports won't stop adding features anytime soon.