North American bid awarded 2026 World Cup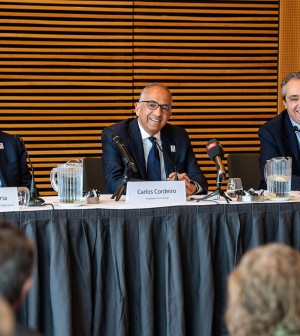 Fans across Canada, U.S. and Mexico woke up to some incredible news on Wednesday morning.
The joint bid between the three countries won the voting process over Morocco by a final tally of 134 to 65, with one no-vote.
That means more than half of the FIFA's member associations voted in favour of the North American bid.
"Hosting a Fifa World Cup is an extraordinary honour and privilege," said Steven Reed, president of Canada Soccer.
"Canada, Mexico, and the United States are ready to welcome the world to North America and serve as stewards of the largest Fifa World Cup in history. Our vision is of a world of opportunity for our candidate host cities and for the global football community."