No Phillies players will wear Halladay's no.34 in 2018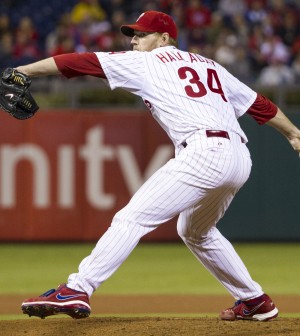 Philadelphia Phillies catcher Andrew Knapp is doing his part to honour the great Roy Halladay.
Knapp has confirmed that he will no longer wear number 34, and made the decision to switch number 15 out of respect for Halladay's legacy.
Halladay, who won a CY Young and posted a combined 55-29 record, and 3.25 ERA over four seasons with the franchise from 2010-2013, tragically died on November 7th at the age of 40 after crashing his personal plane into the Gulf of Mexico off the coast of Pasco, Florida.
The Phillies will make sure the number stays vacated for the entirety of the 2018 season. No word yet on whether they will retire the number 34.