No Gold for Canada Again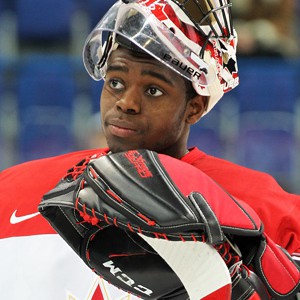 It's a great time of year, the holiday season is highlighted by the World Jr. Championship (U20) – the best up and comers in hockey. This morning like every morning that Canada played woke up at 4:00am expecting to witness a game for the ages. What I did take in was a very impressive performance from the Red/White/Blue the US of A over our Canadian boys. A 5-1 drubbing at the hands of the Americans, total domination at every facet of the game. Our boys enjoyed a 2-1 win in preliminary round robin play, earned first place in their pool and a bye right to the semi-finals. The Americans definitely came to play and put on a hockey clinic at our expense – right from the opening minutes of the game you got a sense they were hungrier and more desperate which are keys to a win. They won every battle, every race to the puck and exploited our ineptness to defend in our zone. Simply they EARNED it today!!
In Canada our expectations are always high and rightfully so – we've always been at the top of the world when it comes to hockey. I parallel it to some degree with USA in basketball – the world has caught up! We can take some solace in the fact that we're still the best when it comes to the depth of talent in players, coaches and league on a global level. At this tournament the #'s are astounding when it comes representation from our premier CHL league. There are 72 players in total playing in this very tournament, the Ontario Hockey League leads the way with 31 players followed by the Quebec Major Junior Hockey League with 22 players, and the Western Hockey Junior Hockey League with 19 players.  42 of the CHL's 60 clubs are represented in the event with the OHL's Kitchener Rangers producing a CHL-high four competing players. Last season, 64 CHL players competed in the 2012 IIHF World Junior Championship in Calgary and Edmonton, Alberta.
Canada is making the difference and has a hand in the success of every country's programs, we may not be taking home a gold but I think we can still be proud of being the best in producing the best whether Canadian, Russian, Americans, Finnish. I know it's not what we want as Canadians but its a consolation. I hope the boys can put it together for a bronze over another rival Russia afterall every year we will definitely be challenged, very healthy for the game. GO CANADA!!!