Nikita Soshnikov will stay on I.R. following conditioning stint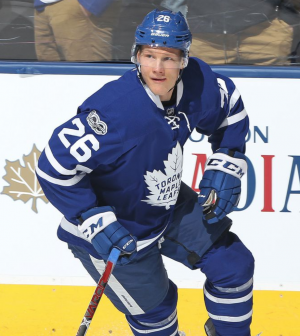 In a move that isn't very common around the NHL, the commissioner has approved the Leafs organization to keep the 24-year-old on injured reserve after he completed his conditioning stint with the Marlies. The Leafs are at a max number of contracts and with a clause in Soshnikov's saying he has to be with the big club past a certain date, they were stuck in a position of returning one of their players to the minors when Soshnikov finished conditioning. The stint in the AHL consisted of 5 games, with Soshnikov scoring 2 goals and finished with 5 points.
This is another move by the Toronto organization that isn't very commonplace and has raised a couple of eyebrows around the league, but GM Lou Lamoriello says there isn't anything fishy going on here.
"There's no illegality to this," Lamoriello said, per Jonas Siegel of the Athletic. "We're not doing anything that isn't the normal process."
Scott Wheeler says that Soshnikov has told him that he feels could, and after posting 5 points in 5 games, that would make sense.
Odd that Leafs were approved by commissioner to extend Soshnikov's conditioning stint. Normally doesn't happen/it's not supposed to be a tool for avoiding waivers. It's expected player is still ailing if extension happens. Soshnikov has been outstanding, told me he feels good.

— Scott Wheeler (@scottcwheeler) February 10, 2018
How long this lasts is to be seen, but it certainly looks like the Maple Leafs will be forced to make a move sooner rather than later.