NHL Cancels More Games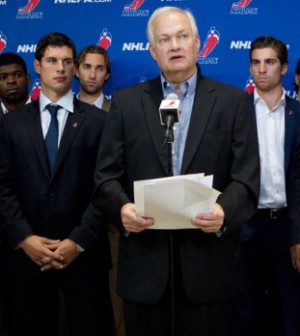 The National Hockey League has announced the cancellation of all games through December 30 Monday afternoon.
In a statement the league said that "the cancellations are necessary due to the absence of a new Collective Bargaining Agreement between the NHL Players' Association and the NHL."
The NHL also announced that "a total of 526 regular-season games-42.8 percent of the season-were scheduled for October 11 through December 30."
The lockout is currently in it's 86th day, and no resolution appears in sight after the previous NHLPA proposal on December 6 was quickly shot down by the league.
As of now, there is nothing scheduled for the continuation of negotiations.