NHL DraftKings lineup for Opening Night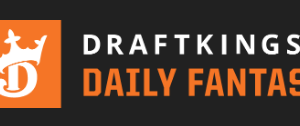 Hey folks it's the start of the NHL season and I've been saving up all summer just to lose it all gambling! Can't wait.
It's a fairly light night in the NHL as far as opening nights go with only 4 games set to hit the frozen water (ice, if you will) so that means there will be less goal scoreres but technically speaking they should be easier to pick then… I guess?
Now seeing as I ended up about 1 for 179 last year, I'd tend to stay away from my picks but I'm only betting my money, so I can do whatever the hell I want. As usual I focussed only on the forwards and then rolled the dice with the goalie and defense. So without further adu, here is my starting lineup.
C: NAZEM KADRI Toronto Maple Leafs | #43 Salary: $5,100
C: MIKAEL BACKLUND Calgary Flames | #11 Salary: $5,000
W: MITCHELL MARNER Toronto Maple Leafs | #16 RW Salary: $6,000
W: T.J. OSHIE Washington Capitals | #77 RW Salary: $5,600
W: JAMES NEAL Calgary Flames | #18 RW Salary: $5,500
D: CAM FOWLER Anaheim Ducks | #4 Salary: $5,100
D: CHARLIE MCAVOY Boston Bruins | #73 D Salary: $4,600
G: MIKE SMITH Calgary Flames | #41 G Salary: $7,500
Utility: NICKLAS BACKSTROM Washington Capitals | #19 C Salary: $5,500
With the exception of the Canucks vs. Flames game, all the goalies in tonight have game stealing potential, so should I have maybe put more players from that game with the average goalies in it? Sure. But I've already commited to this lineup and if I go and make changes I'm sure that player will have a huge night then I'll 2nd guess myself the rest of the season… and that's reserved for the 2nd lineup of the year.
Good luck, I'll see ya in the money.