NFL Ratings Down Nearly Ten Percent
By
Admin
on January 4, 2018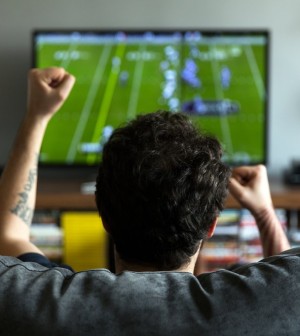 The NFL has recieved some public controversy and backlash last year as it struggled to to keep some fans watching through the development of the "take a knee" initiated started by Colin Kaepernick. Back in the fall, there were even reports that frequent sponsor of the league, Papa John's saw a decline in sales last year, which had founder John Schnatter criticizing the movement, followed by consequent departure from the company. According to the Nielsen ratings, this season the league's TV ratings fell 9.7 percent from their previous season.
Just over one and a half million fewer viewers tuned into this years games on average even despite some format changes in an attempt to boost the ratings. Tampering with commercial timing in addition to the league's exclusive channel, the NFL RedZone. That being said, the NFL isn't the only program seeing a decline as cable subscriptions themselves are seeing a general decline. Therefore, these numbers aren't necessarily a result of content surrounding the NFL but rather an overall shift in the content viewership landscape.
Naturally, last year twenty out of the thirty highest rated programs in the United States were NFL games. So it's even more clear that these statistics aren't necessarily indicative of viewership tastes changing. Ultimately what must be looked at isn't a narrow-minded view of just simple numbers of viewers, but rather the change in their habits and how those numbers have been displaced. Besides, Nielsen ratings themselves are an outdated process of which cannot be trusted.