Neymar might require season-ending surgery after another foot injury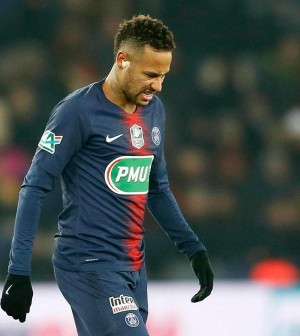 Neymar's season may be done.
According to reports, the Paris Saint-Germain star could be forced to undergo season-ending surgery after sustaining a fractured metatarsal in his right foot during the club's 2-0 over Strasbourg in Coupe de France action on January 23.
Neymar suffered a similar injury to the same foot last year, which forced him to miss the final 15 games of the season.
The Brazilian striker has scored 20 goals in 23 appearances so far in 2018/19.
He is expected to miss a minimum of two months if the surgery ends up happening.