Newcomer Jimmy Butler expects to reach long-term deal with Sixers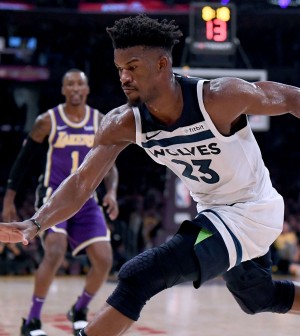 The Philadelphia 76ers and All-Star Jimmy Butler are a perfect match for each other. The chance to compete for an NBA championship + the ability to make supermax money is enticing for the veteran guard moving forward.
According to reports, the two sides are expected to agree to terms on a long-term contract extension sometime following the conclusion of the 2018/19 season.
Butler was acquired by the Sixers alongside the often-injured Justin Patton in a blockbuster deal over the weekend that saw Robert Covington, Dario Saric, Jerryd Bayless and a 2022 second round draft pick head back to Minnesota.
The 29-year old, who is expected to decline his 2019 player option and could become eligible for unrestricted free agency on July 1, 2019, finally had his offseason trade request granted by the Timberwolves in a drawn out saga that managed to go on for as long as 12 regular season games.
Butler has averaged 21.3 points, 5.2 rebounds, 4.3 assists and 2.4 steals in 10 games this season.