NBC Sports' sportscaster legend Bob Costas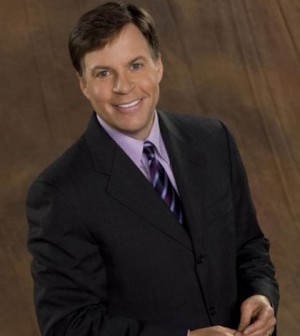 Josh Rimer speaks with NBC Sports' sportscaster legend Bob Costas joins Josh to talk about the NHL!
Monday November 12, @ 10pm -12am (EST).
Another outstanding edition of "Nitecap"
Robert Quinlan "Bob" Costas (born March 22, 1952) is an American sportscaster, on the air for NBC Sports television since the early 1980s. He has been prime-time host of a record 9 Olympic games. He also occasionally does play-by-play forMLB Network as well as hosting an interview show called Studio 42 with Bob Costas.
He was born in the Queens borough of New York, New York, as a son of Jayne Quinlan, of Irish descent, and John George Costas, an electrical engineer of Greek descent.[1] In the documentary television series Baseball (1994), directed by Ken Burns, Costas indicated that he had a very poor relationship with his father, but did not go into specifics. He grew up in Commack, New York, graduating from Commack High School South. Following high school, he was majoring in communications and rhetorical studies at Syracuse University, before he dropped out of school. Later, he would receive an honorary degree from it's S. I. Newhouse School of Public Communications.
NBC Sports
When Costas was first hired by NBC, Don Ohlmeyer, who at the time ran the network's sports division, told the then 28-year-old Costas that he looked like a 14-year-old (a story that Costas would recite during an appearance on Late Night with Conan O'Brien when O'Brien commented about Costas' apparent inability to "age" normally). Ohlmeyer presumably based his reaction on Costas' modest stature (Costas is 5′ 7″ in height) and boyish, babyfaced appearance.
He has been an in-studio host for NBC's National Football League coverage and a play-by-play man for National Basketball Association and Major League Baseball coverage. Costas has teamed with Isiah Thomas and Doug Collins for NBA telecasts (from 1997–2000) and Sal Bando(1982), Tony Kubek (from 1983–1989), Joe Morgan and Bob Uecker (from 1994–2000) for baseball telecasts. Before becoming the studio host for The NFL on NBC in 1984, Costas did play-by-play of NFL games with analyst Bob Trumpy.
Since 2001, he has been the co-host of the Kentucky Derby. Since 1995, Costas has also hosted NBC's coverage of the U.S. Open golf tournament.
In 2009, he hosted Bravo's coverage of the 2009 Kentucky Oaks.
More on Video page….