NBA D-League to be renamed NBA Gatorade League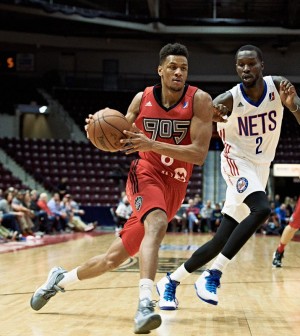 The NBA Development League will be getting a new name after it secured its first multiyear sponsorship with Gatorade on Monday.
Starting next season, it will be known as the NBA Gatorade League.
"What we started talking about was a true partnership and how we could leverage Gatorade's sports science expertise to be able to enhance the performance — the on-court performance — of our athletes in the Development League," said NBA Deputy Commissioner and COO Mark Tatum on Monday.
"That's how we started having these conversations, and then it emerged into entitlement discussions because it was so linked in terms of the efficacy that they could provide to our players, the ability to enhance their performance, and recovery. It made so much sense to us to … align even more closely the two different brands together."