Nationals ink catcher Kurt Suzuki to two-year deal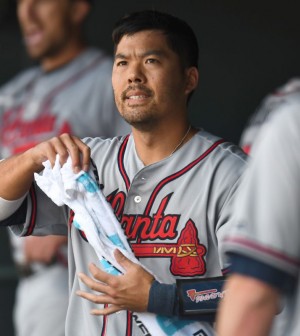 Free agent catcher Kurt Suzuki has found a new home.
According to reports, the 36-year old veteran has agreed to a two-year, $10 million contract with the Washington Nationals that will pay him $4 million this upcoming season, and $6 million in 2020. The deal is pending a physical.
Suzuki, who previously played 122 games for the Nationals between 2012 and 2013, had spent the previous two seasons with the Braves organization splitting time behind the plate with Tyler Flowers.
In 2018, Suzuki posted a .271 batting average, .776 OPS, 12 homers and 50 RBI in 105 games. The previous year, he posted a career-high in homers (19), and on-base percentage (.351) in just 81 games.