MUST SEE: WWE Star John Cena Breaks Nose In Ring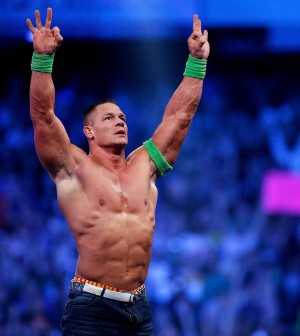 Normally when you see blood in the WWE, its fake. But not this time!
In a fight with Seth Rollins on Monday Night RAW, Cena took a nasty knee to the face and immediately dropped to the floor. When the camera zoomed in on Cena's face, blood was spewing all over the ring and his nose looked deformed.
However, Cena somehow managed to overcome the pain and continue fighting for the sold out crowd in Oklahoma City.
in case you missed the action, watch it below.
P.s. warning for those who get squeamish at the sight of blood.