Muhammad Ali dead at 74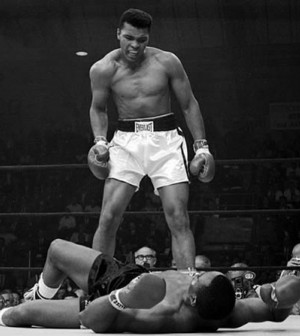 The sporting world lost one of the best athletes they have ever had the privilege of witnessing after Muhammad Ali passed away late Saturday night at the age of 74.
Ali was hospitalized on Thursday due to a respiratory issue and despite earlier reports of him being in stable condition, his sickness took a turn for the worse after complications with Parkinson's of which he was diagnosed with in 1984.
Ali is widely considered the best boxer of all-time capturing his first heavyweight title in 1964 with an upset of Sonny Liston that saw his career take off after that.
Ali fought in some of the best fights of all-time including "The Rumble in the Jungle, his title fight against George Foreman, and the "Thrilla in Manila" against his rival Joe Frazier.
To go along with his illustrious career, Ali also won a gold medal in the 1960 Olympics in Rome.
We'll leave you with the following video to revel in and witness Ali's greatness.