Monday morning HEADLINES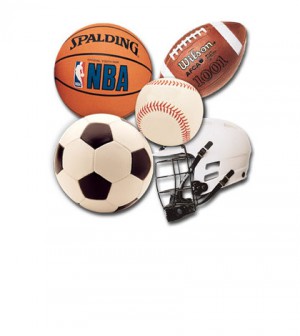 1.  NFL   With Robert Griffin III sidelined with a sprained right knee, the Washington Redskins rallied behind backup Kirk Cousins to tie the game in the final minute of regulation, then Kai Forbath kicked a 34-yard field goal in overtime for a 31-28 victory over the Baltimore Ravens.
Griffin went down during Washington's final drive of regulation, with the Redskins trailing by eight. Fellow rookie Kirk Cousins, who had played in only one other game this season, stepped in and hit Pierre Garcon for an 11-yard touchdown pass with 29 seconds remaining, then ran the quarterback draw for the 2-point conversion to tie the game
The Redskins (7-6) have a four-game winning streak remaining one game behind the New York Giants in the race for the NFC East title, and an MRI revealed no serious damage to RGIII's knee.
2. The Green Bay Packers are a victory away from clinching the NFC North title after beating the Detroit Lions 27-20. DaJuan Harris rushed for a score in his first NFL game, Aaron Rodgers added the longest TD run of his career as the Packers (9-4) opened a one-game lead over Chicago, who they play at Soldier field next weekend.
Rodgers' 27-yard scoring run was the longest of his career and Green Bay's longest of the season. He was 14 of 24 for 173 yards, though he failed to throw a touchdown pass for the first time in 36 games at Lambeau Field.
Calvin Johnson had 118 yards receiving to put him over 1,500 for the year, but it wasn't enough to keep the Lions (4-9) from dropping their fifth straight. After touchdowns on their first two drives gave them a 14-0 lead, the Lions could only manage a pair of field goals
3. Diminutive rookie David Wilson was brilliant running back kickoffs and running from scrimmage on handoffs from Eli Manning
Wilson sprinted 97 yards on a kickoff return for one touchdown, ran for 100 yards and two more scores and piled up a team-record 327 all-purpose yards in a 52-27 win over the New Orleans Saints. Manning, meanwhile, chipped in with four touchdown passes
Wilson became the first NFL player to have 200 yards in kickoff returns and 100 yards rushing in a game and the performance could not have come in a bigger game. It allowed the Giants (8-5) to maintain their one-game lead in the NFC East over Washington and Dallas.
4.  Adrian Peterson rushed for 154 yards and two touchdowns and Harrison Smith returned an interception for a score to lead the Vikings to a 21-14 victory over the free-falling Chicago Bears
Peterson topped 100 yards before the first quarter was over, helping the Vikings (7-6) overcome another lacklustre day from quarterback Christian Ponder to get a victory that will keep their playoff hopes alive.  Ponder finished 11 of 17 for 91 yards, including an ugly interception off his back foot late in the first half.
Peterson broke the 100-yard mark for the seventh straight game. He has 1,600 yards with three games to play, putting a hallowed 2,000-yard season within reach.
The Bears playing without their heart and soul Brian Urlacher (hamstring) lost Jay Cutler after he took a shot to the head with 3 minutes to go.
5.  Dan Bailey kicked a 40-yard field goal as time ran out, sending the Cowboys to a 20-19 victory over the Cincinnati Bengals that ended a tough afternoon with a little bit of relief and their playoff chances enhanced.
The Cowboys overcame a nine-point deficit in the closing minutes behind Romo, who held his hand over his heart during a moment of silence to honour teammate Jerry Brown before the kickoff. The linebacker died in an auto accident early Saturday.
Romo finished 25 of 43 for 268 yards with a touchdown, an interception and three sacks
Defensive lineman Josh Brent who was driving, was still jailed in Texas on Sunday, charged with intoxication manslaughter.
6.  Rhythm disrupted by a relentless San Diego pass rush, Ben Roethlisberger struggled early and the Steelers never recovered in a listless 34-24 loss, a thumping that continued a maddening trend for the Steelers (7-6), who have won on the road at Baltimore, Cincinnati and the New York Giants this year but also fallen to Tennessee, Oakland, Cleveland and now the Chargers (5-8).
Roethlisberger completed 22 of 42 passes for 285 yards and three touchdowns in his first game back however most of the yards and all of the scores came after the Steelers had fallen behind by 24 points to a team that had never won in Pittsburgh during the regular season.
For full results click   www.nfl.com
7.  NBA    Jamal Crawford led a fourth-quarter rally by the reserves with 16 points and the Los Angeles Clippers defeated Toronto 102-83 to win their sixth in a row while handing the Raptors their 10th consecutive road loss. Los Angeles outscored the Raptors 25-10 in the fourth.
Los Angeles outscored the Raptors 25-10 in the fourth, led by Eric Bledsoe with 10 points. The Raptors managed one field goal over the final nine minutes, 10 points in total.
Toronto general manager Bryan Colangelo held a series of one-on-one meetings with players and coaching staff on Saturday night to discuss the team's downward spiral and later said their performance was "unacceptable" The Raptors fell to 0-13 when giving up more than 100 points
8.  Carmelo Anthony returned from a two-game absence with 34 points against his former team, and the New York Knicks beat the Nuggets 112-106 to remain the NBA's lone unbeaten team at home.
Back in the starting lineup after missing two games with a cut on the middle finger of his left hand that required stitches, Anthony twice made baskets in the final 2:08 after Denver had pulled within four points
9.  Andrew Nicholson, who hails from Mississauga, Ont., scored nine of his career-high 19 points in the fourth quarter and the Magic pulled away to hand the Phoenix Suns their seventh loss in a row, 98-90
The 6-foot-9 first-round draft pick from St. Bonaventure made 9 of 11 shots and grabbed nine rebounds, also the best of his young career.
"He's a scoring machine," teammate Glen Davis said. "He scored a bunch and today this is one of those games where you need that guy off the bench to step up and make sure that we get over the hump
For full results click www.nba.com
10  MLB   The Kansas City Royals gambled their future for a chance to win right now. The Royals acquired former All-Star James Shields and fellow right-hander Wade Davis from Tampa Bay in a six-player deal that sent top prospects Wil Myers and Jake Odorizzi along with two other minor leaguers to the Rays. The swap immediately bolsters the Royals' starting rotation and should make them a contender in the relatively weak American League Central. The Royals haven't had a winning season since 2003.
GM Dayton Moore has already re-signed Jeremy Guthrie to a $25 million, three-year deal, and took on former All-Star Ervin Santana and $12 million of his contract from the Angels.
Along with giving up Myers, widely voted the minor leagues' top player last season, the Royals also traded away Odorizzi, a talented right-hander who would have competed for a spot in the Kansas City rotation this season
11.  SOCCER    Lionel Messi broke German great Gerd Mueller's 40-year-old record for most goals in a year by scoring for the 86th time in 2012.
Messi has scored 74 goals for Barcelona and 12 times for Argentina this year, and he has three more games in which he can add to his tally before the end of the year
The Argentina forward scored twice to lead Barcelona to a 2-1 win at Real Betis in the Spanish league match. His first was an individual effort in the 16th minute to equal Mueller's mark, and he eclipsed the 1972 milestone with a familiar left-footed finish nine minutes later
12.  Robin van Persie scored the goal that ended Man City's unbeaten start to the Premier League season and took Manchester United six points clear of its neighbour on Sunday.
In his first Manchester derby since leaving Arsenal in August, Van Persie netted from a free kick in the third minute of stoppage time to clinch a 3-2 win.  Wayne Rooney scored twice in the first half, City fought back with goals by Yaya Toure and Pablo Zabaleta after the break.
The end of the match was marred by crowd disorder that resulted in United defender Rio Ferdinand bleeding above his left eye after being hit by a coin and City goalkeeper Joe Hart confronting a pitch invader.
For full results, stories and schedule click  http://www.bbc.co.uk/sport/0/
12..  AHL   Roman Horak scored a power play goal with less than three minutes remaining to lift the Abbotsford Heat over the host Toronto Marlies 3-2
Greg McKegg and Brad Ross, with his first goal as a professional, scored for the Marlies (13-9-1), who saw their four-game winning streak come to an end in front of an announced crowd of 5,572 at Ricoh Coliseum.
The game featured the top two teams in the AHL's North Division as Abbotsford padded its lead on second-place Toronto.
For full results and schedule click   http://www.tsn.ca/ahl/schedule/