Mo Bamba making the best out of his situation while being sidelined with leg injury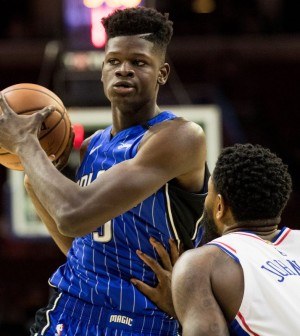 Orlando Magic rookie Mo Bamba has missed the past nine games and hasn't played January 31st vs the Indiana Pacers due to a stress fracture in his left leg. It may seem like rough times for the 2018 sixth overall pick, but don't feel bad for him. He is making the most of his time on the sidelines and learning a lot about the game of basketball while observing his teammates on the sidelines.
"It gives you kind of a third eye…Being out and having to watch your teammates perform and you see things that you wouldn't see [if you were on the court]." said Bamba.
The 20-year old Harlem native is work in progress on the court. While showing occassional flashes of brilliance, he has struggled to adapt to the NBA game and has seen his minutes as a back-up power forward/center being taken by Khem Birch. However, his ceiling his high, and the Magic will continue to be patient with him in hopes that he will flourish and develop into a star player within the next few years.
The possible departure of All-Star center Nikola Vucevic as a free agent this summer could open up more playing time for Bamba in 2019/2020.