MLS To Host Game Against Liga MX Team
By
Admin
on March 13, 2018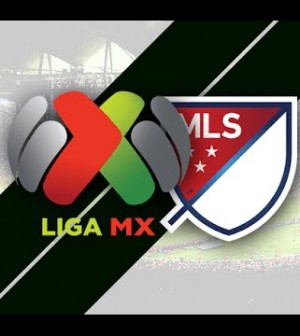 The MLS and the Liga MX have just joined in a partnership that will bring together Mexico's top soccer league with Canada and America's. As a result, Toronto will host a game against Mexico's top team. But it won't just be an event showcasing one single game, it will also involve future all-star games as well as youth competitions and some joint initiatives.
Dubbing the event the Campeones Cup, it will take place at the BMO field this September and will see a North American team face off against a top Mexican team. This new partnership has even spurred the conversation regarding future interleague games and events. The President of the Liga MX Enrique Bonilla expressed his enthusiasm for the new partnership saying: "We realize that the world is getting global and there are no longer borders in football. So we started talking about doing something together and being more competitive in football, not just on the pitch."
Following the failure of the North American SuperLiga tournament which only lasted a few years, it was inevitable that as MLS grew, so would the need for a North American-wide competition. And as the North American World Cup bid becomes more of a possibility, in addition to the massive growth in MLS over the past few years, it was only inevitable that these two leagues would join forces with some kind of competition.