Mikko Koivu to undergoing season-ending knee surgery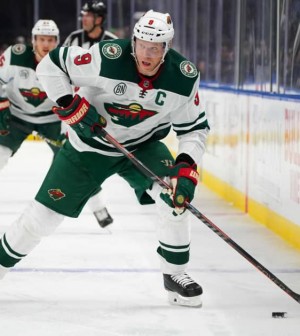 The Minnesota Wild's playoff chances were dealt a major blow.
The team announced that captain Mikko Koivu is slated to undergo surgery on Friday to repair a torn ACL and meniscus in his right knee, and will be sidelined for the remainder of the 2018/19 season.
The 35-year old sustained the injury when he collided knee-to-knee with Tage Thompson during the team's 5-4 shootout loss to the Buffalo Sabres on February 5.
Koivu, who is in his 14th season with the franchise, has posted eight goals and 21 assists in 48 games this season.