Miguel Cabrera out for season after rupturing his left biceps tendon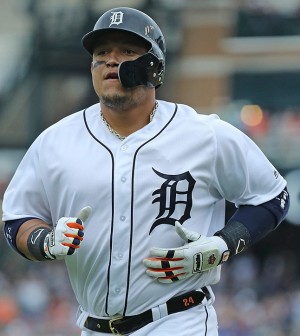 The Detroit Tigers have been dealt a major blow.
The team announced that All-Star slugger Miguel Cabrera has been diagnosed with a ruptured left biceps tendon and will be sidelined for the remainder of the 2018 season.
He sustained the injury during the team's 6-4 loss to the Minnesota Twins on Tuesday night.
"It's a very sad day for our baseball team," said Tigers manager Ron Gardenhire.
"He's a special player and a special person to have around here. It's a blow. I feel terrible for him."
The 35-year old, who is in his 11th season with the franchise, was hitting .299 with three homers, 22 RBI and an .843 OPS in 38 games in 2018.