Author Michael McKinley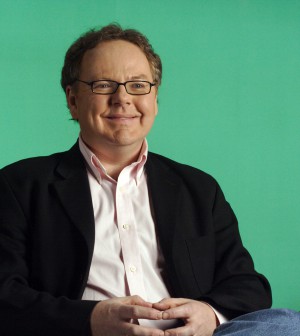 Today on Be My Guest, Perry speaks with author of "Hockey Night in Canada: 60 Seasons" Michael McKinley.
Michael McKinley is a journalist, author, documentary filmmaker, and screenwriter. A Vancouver native, he was educated at the University of British Columbia, and then at Oxford University. While in England, he also wrote for The Guardian, The Daily Mail, Los Angeles Times, and Sports Illustrated, before returning to North America. Since then he has written many feature articles for the Vancouver Sun, National Post, Saturday Night Magazine, Chicago Sun-Times, New York Observer, New York Daily News, Los Angeles Times, and has won national newswriting awards.
He has also written several books on hockey, the most recent being "Hockey: A People's History" and "Ice Time," the companion books to the ten-part CBC TV series "Hockey: A People's History," to which he was also an on-camera contributor.
McKinley's first feature film as screenwriter was "Impolite", winner of British Columbia Film's New Views Award. He wrote and co-produced the CBC TV documentary film "Sacred Ballot", about the successor to Pope John Paul II. He then co-produced and co-wrote with David Gibson "The Mystery of Jesus," a documentary examining the historical Jesus that aired on "CNN Presents". CNN subsequently commissioned McKinley and Gibson to co-write and produce a sequel documentary, "The Two Marys: The Madonna and the Magdalene" which aired in December 2004, and won a Gracie Award for Best Hour-long Documentary aired in the US. McKinley and Gibson co-wrote and co-produced the two-hour CNN documentary "After Jesus: the Birth of Christianity", which first aired in December 2006. McKinley has also written episodes for the docu-drama series "I Shouldn't Be Alive" (Channel 4 UK and Discovery US) and "Perfect Disaster" (Channel 5 UK and Discovery US).
McKinley's first novel, "The Penalty Killing", a murder mystery set in the world of pro sport, will be published in March 2010.