Mayweather Interested In Buying Newcastle United
By
Admin
on March 20, 2018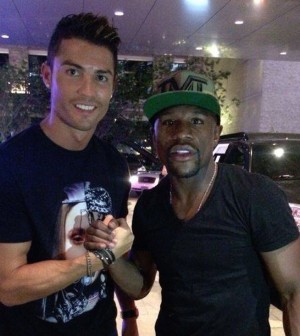 Former boxer and current headline-grabber Floyd Mayweather has delved into many different business avenues following his rise to stardom and recent ascent into wealth. Among his massively successful WWE pay-per-view events garnering in millions of dollars, he's also been a contestant on Dancing With The Stars and operates multiple businesses.
Now, however, the 41-year old retired boxer is looking to place a bid for Newcastle United, a team in the English Premier League. Soccer superstar Cristiano Ronaldo is also a bargaining chip to bring success to the team as he and Mayweather are good friends. Mayweather isn't the only star interested, however, WWE chairman Vince McMahon was also once interested in buying the team.
Mayweather notably returned from retirement last August in order to face off against UFC champion Conor McGregor which resulted in a clean Mayweather win and earning him a paycheque in the hundreds of millions. In the past, he also has expressed interest in buying the Los Angeles Lakers and even went in for a meeting with Magic Johnson. Now, he's rumoured to be gearing up for another UFC fight as he has allegedly returned to training.