Mavericks plan to focus their attention on Kemba Walker in free agency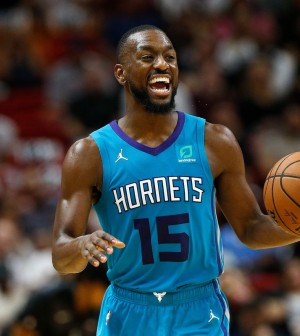 The Dallas Mavericks want a star point guard to accompany their dynamic European duo of Luka Doncic and Kristaps Porzingis.
According to reports, the team has made Charlotte Hornets point guard Kemba Walker their primary target this offseason when he enters free agency.
Senior NBA Writer Sam Amick suggests Walker is leaning towards leaving the only organization he's ever known, which makes the Mavericks an instant attraction as an up-and-coming franchise with the potential to make a run in the postseason in 2019/2020.
Walker, who was selected 9th overall in the 2011 NBA Draft, has averaged a career-high 25.1 points to go along with 5.8 assists and 4.3 rebounds in 67 games this season.
The 28-year old is currently in his 8th NBA season, and is entering the prime of his career so expect the Mavericks to have a lot of competition around the league to retain his services.