Mats Zuccarello making the most out of his situation despite trade rumours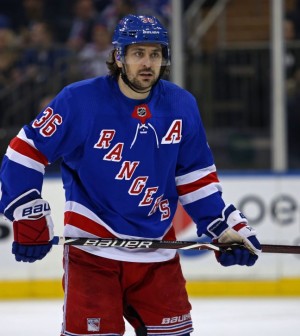 With the February 25th trade deadline fast approaching, one of the bigger names rumoured to be available is New York Rangers forward Mats Zuccarello.
The 31-year old veteran is in the final season of his four-year contract. And with the Rangers in rebuild mode, it's highly unlikely he will be re-signed in the offseason anyway so the logical choice would be to deal him to a contender and get assets for him at the deadline.
What Zuccarello has shown interested teams as of late is his ability to produce despite the uncertainty of his future with the Rangers.
In his last 13 games, he posted five goals, 13 assists and a plus-10 rating. During that span, the Rangers have posted a respectable 7-5-1 record, which have included wins against the Boston Bruins, Toronto Maple Leafs, and New York Islanders.
He struggled with the possibility of being dealt earlier in the season, but now realizes how fortunate he is to be in the NHL in the first place and isn't taking anything for granted.
"At the end of the day, we live a really good life," said Zuccarello.
"We're NHL players. No matter where you play in this league, you're living the dream, you're playing in the NHL. We're privileged to be able to do what we love as a job. So you just have to deal with it."