Marshawn Lynch to retire for second time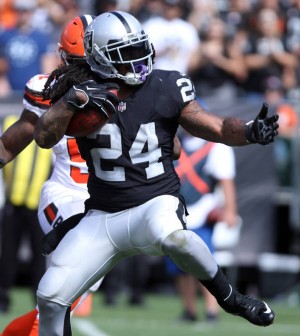 Beast Mode has hung up his cleats once again after a brief two-year stint back in the NFL.
According to reports, Oakland Raiders running back Marshawn Lynch is set to retire from football for the second time.
The 33-year old initially retired in February 2016 after a six season stint with the Seattle Seahawks. After taking the year off, he returned to the NFL to play for his hometown Raiders for two seasons in 2017 and 2018.
During this tenure in Oakland, he posted 1267 rushing yards on 297 carries, and 10 touchdowns in a combined 21 games.
He leaves the game with a handful of accolades. Throughout his career, he made five Pro Bowl appearances, was a two-time NFL rushing touchdowns leader (2013, 2014), and won a Super Bowl title with the Seahawks at Super Bowl XLVIII.