Marlies one win away from Calder Cup title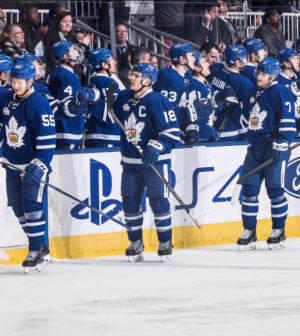 The Toronto Marlies are one victory away from claiming their first Calder Cup.
Andreas Johnsson had a goal and two assists as Toronto beat the Texas Stars 6-2 on Saturday in Game 5 of the American Hockey League championship series
"When you have a championship team you feel like every guy out there is making a difference," Johnsson said. "And that's the way I feel about this team."
The Marlies are the team that Leafs' GM Kyle Dubas built. I'm optimistic about the Leafs because Dubas appears to be constantly learning about the game, rather than following the methods that have worked in the past.
The Marlies have not trailed in a series all post-season. Marlies lead best-of-seven series 3-2
The Game 5 winner has gone on to win the Cup in 19 of the previous 20 series. Texas is looking to become the first team ever to win Games 6 and 7 of the final on the road.
Game 6 tonight June 12th
Game 7 (if necessary) in Toronto, Thursday, June 14 at 7 p.m.