Markelle Fultz's agent denies his client's trade request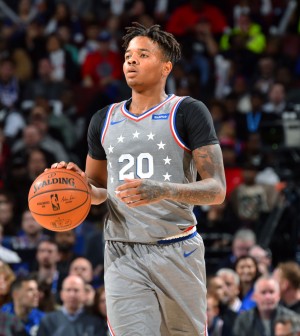 Not so fast!
Despite the latest rumours suggesting his unhappiness with the Philadelphia 76ers organization, Markelle Fultz apparently does not want to be traded.
His agent Raymond Brothers confirmed as much on Wednesday.
"I have given no indication to Elton Brand (Sixers GM) or anyone else that Markelle would prefer to be traded," said Brothers to ESPN's Adrian Wojnarowski.
"My focus is to get Markelle healthy. End of story."
Fultz, who was selected first overall in the 2017 NBA Draft, has dealt with a variety of issues such as injuries, mental struggles, and a feuds with his personal trainer that have affected his performance on the court for much of his young career.
Despite all the hype surrounding him, the 20-year old has played in just 33 games and averaged 7.7 points, 3.4 rebounds and 3.4 assists since being drafted.