Mark Cuban Responds to Maverick's Staffer Sexual Misconduct
By
Admin
on February 21, 2018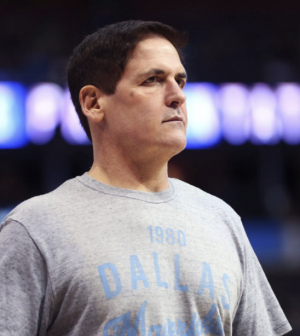 The Dallas Mavericks have been struggling for many years to nab themselves a successful season. And outspoken team owner Mark Cuban of ABC's Shark Tank fame, is well known for publically admitting his reservations regarding the team's performance and lack of success. However, now it seems as though Cuban is being blamed for a PR disaster which began with the decision to not fire Mavericks reporter Earl K. Sneed despite two domestic violence incidents.
Sneed was the subject of an investigative story which uncovered some examples of sexual misconduct within the organization, a story which was to be published by Sports Illustrated. However, ahead of the article's release, Sneed was relieved of his duties after he was arrested at the Maverick's office as a result of his sexual misdoings. Those misdoings were a reported domestic dispute and proof of the physical abuse of his girlfriend at the time. Cuban now cites his decision to keep Sneed on as a horrible mistake. He further went on to say that he is not putting the blame on anyone but himself for his mistake.
When the second instance of this behaviour came around, Cuban began an internal discussion regarding what to do as he didn't want Sneed to simply get fired and hired again at another workplace. Naturally, Cuban's decisions aren't necessarily flawless but his intent is fairly clear. He made a mistake and was just lucky it didn't affect anyone else in the workplace. Does this create a possibility of Cuban stepping down from ownership? Probably not. But it certainly will teach him to think twice about who he decides to hire and fire in the franchise.