Manchested United to sign Marcus Rashford to extension through 2025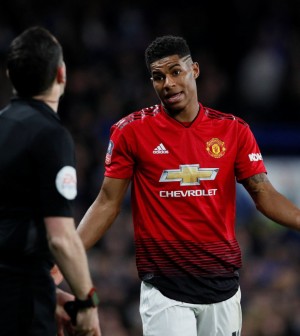 Marcus Rashford is going to be with The Red Devils for the foreseeable future.
Manchested United are reportedly close to signing the 21-year old forward to a lucrative contract extension that will pay him approximately £200,000 a week through the 2024/25 season.
Rashford, who is in his fourth season with United, has scored a combined 42 goals in 155 games with the franchise.
He has also represented England on the international stage, compiling six goals in 31 appearances with the The Three Lions.