Magic Johnson won't be too concerned if Lakers start off slow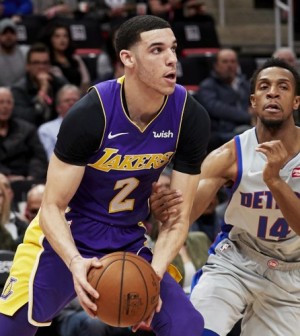 With LeBron James and a handful of veterans added to the Los Angeles Lakers roster, it will take some time for all the new pieces to mesh properly. Combine that with the fact they play in the Western Conference, the team seems poised more likely than not to get off to an underwhelming start.
Lakers president of basketball operations Magic Johnson was asked about this realistic possibility, and his answer was very reasonable. After all, it doesn't matter how you start, it matters where you end up.
"As I was talking to Luke, we (referring to GM Rob Pelinka) said don't worry about if we get out to a bad start," said Johnson in an interview with ESPN's Ohm Youngmisuk.
"We have seen that with LeBron going to Miami, and we have seen that when he came back to Cleveland. He is going to struggle because there are so many new moving parts. But eventually we are going to get it, and we are going to be really a good team."
The new look Lakers will begin their preseason schedule against the Denver Nuggets on September 30, and open the regular season on the road against the Portland Trail Blazers on October 18.