Magazine Calls Trump Golf Scores Unlikely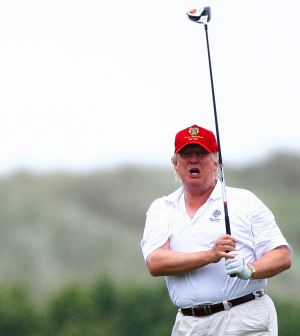 In an interview with Golf Magazine, senator Lindsey Graham claimed that Donald Trump scored a 73 in a game against the president. Despite a reputation for being a decent golfer [arguably the only good reputation he's known for], Golf Magazine insists that this score is at best, unlikely. But on social media, Graham stood by his statement claiming that the president not only beat him, but he beat him "even worse than he did in the presidential election".
The magazine however believes that a 71 year old player who doesn't practise enough, would be capable of achieving a score like that. Comparatively, a hall of fame golfer sees an average of 73 in champions tour events which truly boasts an unlikelihood to this story. Graham also went on to say that Trump wasn't even close to a doubly bogey throughout their game.
In the interview, Senator Graham went out of his way to say that he wasn't asked to report on these scores and just did it on his own accord, which in light of the staged events involving Mike Pence's trip to the 49ers NFL game, seems almost unlikely. The two reportedly teed off as they discussed North Korea and other international politics.