Lyoto Machida signs contract with Bellator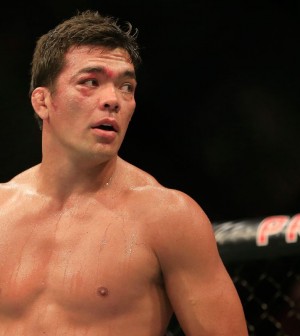 Former UFC light heavyweight champion Lyoto Machida is going to continue his mixed martial arts career with Bellator.
An offer from Bellator came shortly after a face-to-face meeting, Coker said (president of Bellator), and when it came time to match, the UFC didn't follow through.
But Machida said he had simply made up his mind.
"When I came back to the UFC, it was too late because I gave my word to Mr. (Scott) Coker, and I'm a man of my word," Machida (24-8 MMA, 16-8 UFC) told MMAjunkie at a news conference in support of Bellator's new broadcast deal.
 After losing four of his five fights from 2014-17, Machida has won back-to-back fights this year. The Dragon will leave UFC after knocking out Vitor Belfort at UFC 224 in May. "I'm at home here," said the former champ, who most recently knocked out Vitor Belfort with a stunning front kick at UFC 224. "
I'm very happy, and I can't wait to step into the cage and fight again."
Machida has spent the past 11 years competing for UFC, posting a 16-8 record for the promotion and winning the light heavyweight title from Rashad Evans at UFC 98.
"My style is very unique here," he said. "I'm a true martial artist, and that's what Bellator wants, too. I believe here, I can show everything I have."