Lightning closing in on deal that will keep team in Tampa Bay through 2037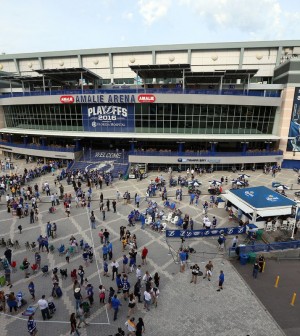 Get used to them, because the Lightning are going to be in Tampa Bay for years to come.
According to reports, the team is in discussions with Hillsborough County to keep the franchise in the city until at least 2037.
As part of the agreement, which is expected to be finalized in January 2018, Hillsborough County will give approximately $61 million to the Lightning over the span of the next 20 years to cover costs for possible repairs and upgrades needed for Amalie Arena, which has been the franchise's home building since 1996.
"We appreciate county leadership for its care and concern about Amalie Arena's physical condition and its willingness to consider allocation of the necessary resources to keep it viable for the future," said Lightning spokesman Bill Wickett.