Le'Veon Bell ineligible to play for rest of season after failing to report by deadline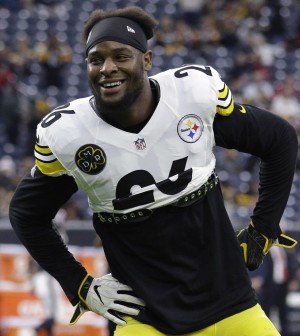 It's official.
After failing to report to the Steelers by Tuesday's 4pm/ET deadline, he will no longer be able to play in the NFL during the 2018 season and forfeit his entire $14.5 million salary for 2018.
"I want to confirm that Le'Veon Bell did not sign his Franchise Tender today and, as a result, he will not be eligible to play football during the 2018 season," said Steelers general manager Kevin Colbert said in a statement.
The 26-year old, who finished third in the NFL among running backs in rushing yards (1,291) and touchdowns (9) in 15 games last season, was not happy after getting franchise tagged for a second straight year earlier this offseason and vowed to sit out until the Steelers either re-negotiated a long-term deal that gives him more guaranteed money, and ship him off elsewhere to a team that sees him in their future plans.
The team now has three options when it comes to Bell. They can either franchise tag him once again for an estimated salary above $25 million for 2018, place a transition tag on him where they can match any contract offer another team gives him, or they can simply just save some money and let him leave as an unrestricted free agent.