LeBron James donates $2.5 million to Muhammad Ali exhibit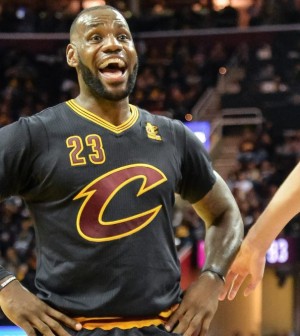 LeBron James is doing his part to help maintain the legacy of one of his idols.
The NBA superstar and his business partner Maverick Carter have donated a combined $2.5 million to the National Museum of African American History and Culture at the Smithsonian in Washington, D.C. for the new Muhammad Ali exhibit.
The exhibit, titled "Muhammad Ali: A Force for Change", opened up in September to honor the legacy of former boxing legend Muhammad Ali, who suddenly passed away from septic shock at Scottsdale, Arizona hospital on June 2. He was 74 at the time of his dearg
"Muhammad Ali is such a cornerstone of me as an athlete because of what he represented not only in the ring as a champion but more outside the ring — what he stood for, what he spoke for, his demeanor. I think of him every day. Without his passion and goals and morals, I don't know if I'd be sitting here today talking to you about it." said James shortly after Ali's death announcement in June.