LeBron becomes youngest to reach 28,000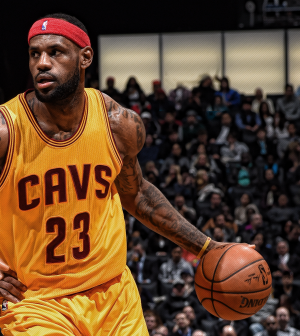 LeBron James has become the league's youngest player to reach the 28,000 point plateau.
In a season that seems like every week he's moving his way up the all-time points ladder, the King is about 500 points behind Shaquille O'Neal to claim 7th on the all-time list.
LBJ's fourth field goal on Saturday gave him the feat.
The 32-year-old superstar has posted 25.7 points, 8 rebounds, and 8.6 assists per game this season.