Leafs trade Leivo to Canucks for AHL forward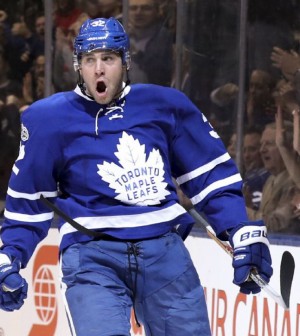 The dominoes are beginning to fall as a result of the William Nylander acquisition.
In order to make room on the roster, the Toronto Maple Leafs have traded forward Josh Leivo to the Vancouver Canucks. In return, they receive AHL forward Michael Carcone.
Leivo, who was selected 86th overall in the 2011 NHL Draft, had a tumultuous tenure with the organization but was finally starting to get consistent NHL playing time in his career prior to the deal. The 25-year old has posted four goals and two assists in 27 games this season.
Carcone, 22, has excelled offensively while playing for Vancouver's low scoring AHL affiliate Utica Comets so far in 2018/19. Through 20 AHL games, he has compiled six goals, 11 assists and a minus-2 rating.
He has yet to make his NHL debut, but some executives believe he is capable of carving out a successful career as an energetic fourth liner in the NHL.