LaVar Ball declining $10M on shoe deal for son Lonzo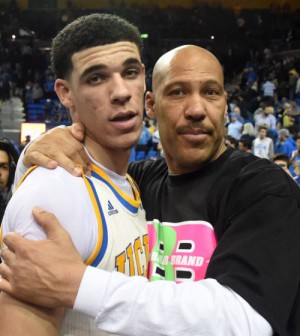 Lonzo Ball's father LaVar is already ruining his sons career and he's not even in the NBA yet. Lonzo may have missed out on a huge sneaker contract credits to his father, LaVar.
The elder Ball announced in March that it would take an endorsement deal worth $1 billion to win over his son, which encouraged a Nike exec to call LaVar "The worst thing that happened to basketball in the last one hundred years"
Additionally, LaVar's comments appeared to frighten Nike, Adidas, and Under Armour, which were preparing to offer the former UCLA player a significant first shoe deal, according to ESPN's Darren Rovell.
"The original deals that Nike, Adidas, and Under Armour were going to offer Lonzo Ball would be five years (at) $10 million – $2 million a year,"
LaVar Ball is the only one to blame for his own son not receiving sponsors from Nike, Adidas and Under Armour.