Lakers to retire both of Kobe Bryant's jersey numbers on December 18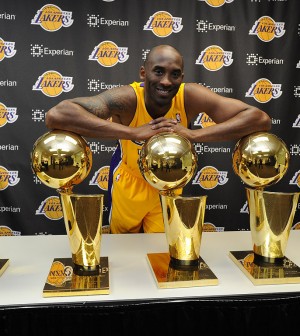 The Los Angeles Lakers are set to honour one of their all-time greats in a big way.
The team announced Monday that they will retire Kobe Bryant's no.8 and no.24 prior to their game against the Golden State Warriors at the Staples Center on December 18.
The 39-year old, who was selected 13th overall in the 1996 NBA Draft, spent his entire 20-year career with the Lakers from 1996-2016, averaging 25.0 points, 5.2 rebounds and 4.7 assists in 1,346 games during that span.
He was a five-time NBA Champion, two-time NBA scoring champion, 18-time NBA All-Star, and a recipient of the NBA's MVP Award in 2008.
Bryant also holds franchise records in games played, field goals, points, free throws and steals.