Lakers have asked LaVar Ball to tone down criticism of Luke Walton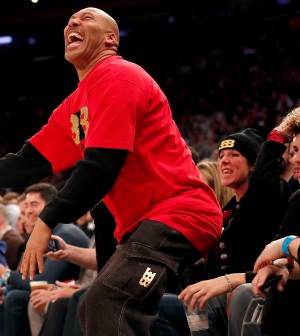 LaVar Ball is going to need to tone it down moving forward.
Just a week after the Los Angeles Lakers banned family members from participating in post-game interviews at the Staples Center, the outspoken father of rookie Lonzo Ball admitted that the team approached him and told him to tone it back on his public criticisms of head coach Luke Walton.
"It was the best thing, man. Everybody's going to try to make it an ego thing, like I'm trying to tell them what to do or they're trying to tell me to tone it down. It's not about that. It's about coming together and to get a solution to this problem." said LaVar.
"It may sound crazy to other people, but I really just want the best for Lonzo, and the best for Lonzo is going to be what's best for the organization. Because if everybody's winning, we good."
LaVar's son Lonzo has struggled from the field so far this season, sporting a dismal 32.7% field goal percentage and 48.6 free throw percentage through 26 games.
Despite the team's 10-16 record, Lonzo looks like he is beginning to find his comfort zone and realize his potential. During the team's overtime loss to the New York Knicks on Tuesday, he put up 17 points on 6 for 13 shooting (3 for 6 on three-point attempts), 8 rebounds and 6 assists in 39 minutes.
He has also averaged higher than 40% from the field in each of his past three games.