Kreider going under the knife following blood clot scare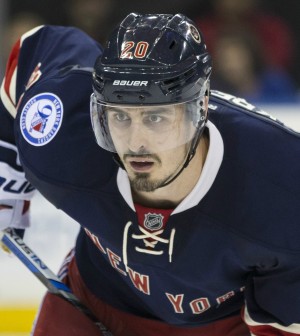 Some scary news for Chris Kreider.
The New York Rangers announced Friday that the 26-year old forward will undergo rib surgery to have the rib immediately under his collarbone resected.
The news comes just 10 days after the team discovered a blood clot in his right arm, and sidelined him indefinitely.
Kreider, who is in his sixth season with the Rangers, has 11 goals and 11 assists in 37 games so far this season.