Kovalchuk out minimum four weeks following ankle procedure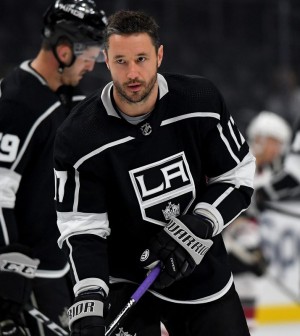 The Los Angeles Kings will be without Ilya Kovalchuk for the next month.
The team announced that the 35-year old veteran forward underwent an ankle bursectomy procedure last week, and is expected to be sidelined for a minimum of four weeks as he recovers.
Kovalchuk, who signed a three-year, $18.75 million contract this offseason after spending five seasons in the KHL, has posted five goals, nine assists and a minus-13 rating in 25 games this season.