Kid Rock announced as headline performer for 2018 NHL All-Star Game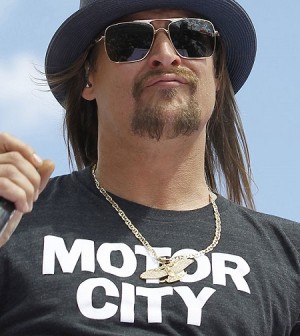 The NHL has made an interesting decision on who will headline the entertaining at the upcoming All-Star Game.
The league announced Tuesday that controversial musician Kid Rock will be the headline performer during the second intermission at the 2018 NHL All-Star Game in Tampa Bay on January 28.
The 47-year old rocker released an album called 'Sweet Southern Sugar' in November 2017, and will be promoting his upcoming "American Rock n Roll Tour 2018", which gets underway a week before the All-Star festivities.
He recently considered make a Republican Senate bid, but later admitted it was a publicity stunt.
Rapper Flo Rida and Pop-rock band Fitz and the Tantrums will also be performing during All-Star weekend.